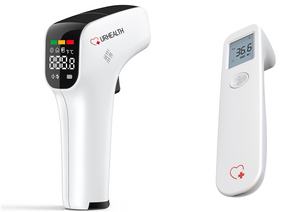 TOO MANY CHOICES...
Choosing the right thermometer can be a daunting task (seriously). Too big, too small... too many buttons... can I TRUST this brand? We focus our products on QUALITY to give you the reliability that you need.
Shop Now
Ur Health is important
Three main components to good health are:
1) regular exercise
2) good diet
3) good sleep
Within those components come your VITAL SIGNS (pulse, blood pressure, temperature, oxygen levels, and respirations). Maintaining good vital signs is key to good health.  Health is so important and we should do our best to care for it. Let us help. 
As we continue to grow our brand, our goal is to bring high-quality products to you, keep it affordable, and make sure that it is beneficial to... "your health."